Allen, Texas on June 5th, 2021
This Training is approved by the State of Texas and TECPDS for 5 In-Person Training Hours
This conference is 5 hours (8:00 am to 1:00 pm) and will cover 3 separate training courses. A detailed breakdown of each training is listed below. There is limited seating, so register early! Participants will receive a conference handbook containing all learning materials from each course and an official certificate of completion! The seminar ends at 1:00. Lunch will not be served, but feel free to bring snacks and beverages. Coffee and water will be provided. No refunds are allowed, but substitutions may be permitted. Doors open at 7:00 am, come early for good seats! Our facility partner, Golden Acorn Academy, is a beautiful facility located between McKinney and Plano. We are sure you are going to enjoy this conference!
Face Masks are recommended (Not Required) at this facility
What attendee's are saying
"My first one with this presenter and will come again."
"Well put together!!"
"Had a lot of good advice and tips that I can use in my classroom."
"Enjoyed the speaker and all the helpful tips and ideas."
"It was extremely helpful! Super informative. Thank you so much! Dr. Battles is very nice and fun!"
"I have been to many training sessions and this was the most professional I have ever attended."
"I loved all the music and tools that I can possibly use for my age group."
"Speaker was great and did very well engaging with audience."
"My favorite conference so far :-)."
"I liked the way she got us involved in every class."
"Very fun and informative.
"This is by far the most interacting/engaging training that I have been to. I would love to attend more trainings taught by you (Magdalena)"
"Great presentation! So happy we came. :-)"
"Learned many new things."
Included Trainings
We've included all of these trainings so you don't need to choose!
Serve and Return- Effective Communication with Children

Dr. Battles attended a training at Harvard University hosted by their Center on the Developing Child educational department in the fall of 2019. This training helped Dr. Battles better understand the need for "serve and return" methods for use with preschool aged children. The information from Harvard will be presented and discussed. Participants will leave this session empowered to use the 5 steps in the serve and return method with their own students and children. Break out discussion time will be provided so that participants can share and learn more together.
2-hr Training

Music and Movement

During this 2 hour training you'll learn the benefits of using music and movement in your classroom. We'll discuss specific tools to facilitate fun and educational music sessions like shaker eggs, ribbons, scarves, and another secret tool you'll have to come to see. You'll discover many songs, movements, exercises, and activities for use with these tools and create a lesson plan based on them. Finally, we'll discuss modifying these methods for use with babies, toddlers, and children with special needs. It'll be a blast!

Classroom Manipulatives to Learn and Play

Classroom manipulatives make classroom learning hands on and fun! Manipulatives combine play and learning. Preschool classroom manipulatives will be discussed during this session. Participants will learn about some of the newest manipulatives, the educational benefits, and how children can use these classroom tools. Physical examples will be shown by the instructor. Options on economical ways for creating classroom manipulatives will also be covered, so that educators feel empowered to create these tools for their own classrooms or centers.
Your Instructor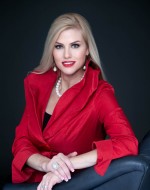 Dr. Magdalena Battles
Dr. Magdalena Battles has a PhD in Psychology, a Master's Degree in Professional Counseling, and a Bachelor of Science Degree in Child Psychology. Her post graduate studies were completed at Harvard. She is a writer and conference speaker. Her specialties include parenting, child development, family relationships, domestic violence, and sexual assault.