Austin, Texas on March 7th, 2020
This Training is approved by the State of Texas and TECPDS for 5 In-Person Training Hours
This conference is 5 hours (8:00 am to 1:00 pm) and will cover 4 separate training courses. A detailed breakdown of each training is listed below. There is limited seating, so register early! Participants will receive a conference handbook containing all learning materials from each course and an official certificate of completion! The seminar ends at 1:00. Lunch will not be served, but feel free to bring snacks and beverages. Coffee and water will be provided. No refunds are allowed, but substitutions may be permitted. Doors open at 7:00 am, come early for good seats! Our facility partner, Triumphant Lutheran Church, has a beautiful facility. We're sure you'll enjoy this conference!
What attendee's are saying about our conferences:
"My first one with this presenter and will come again."
"Well put together!!"
"Had a lot of good advice and tips that I can use in my classroom."
"Enjoyed the speaker and all the helpful tips and ideas."
"I have been to many training sessions and this was the most professional I have ever attended."
"I loved all the music and tools that I can possibly use for my age group."
"Speaker was great and did very well engaging with audience."
"My favorite conference so far :-)."
"I liked the way she got us involved in every class."
"Very fun and informative.
"Great presentation! So happy we came. :-)"
"Learned many new things."
Included Trainings
We've included all of these trainings so you don't need to choose!
Centers in the Classroom Environment

A child's learning environment should be set up for success. In this training we'll address creating developmentally appropriate spaces in classroom environments through play-based center station areas. Participants will receive classroom evaluation checklists and many exciting ideas for creating nurturing, engaging, organized, and safe environments for the children they love.
1 hour

Assessing for all Learners

Every child deserves to be assessed on their own growth potential. In this training we'll learn a variety of formal and informal methods for assessing children in early childhood settings and keeping useful documentation for individualized parent communication. We'll collaborate in small groups, view example videos to inspire ideas, and work through an age appropriate milestone checklist for infants through Pre-K.
1 hour

Take Back Your Creativity: Curriculum Design

Anyone can buy and follow a pre-planned curriculum. Challenge: Take back your creativity & leverage your passion to stand out by creating your own! In this training we'll create curriculum and activity plans by working through curriculum maps - an easy step-by-step process to create your own lesson plans. Everyone will have the opportunity to collaborate and design their own activity plan - to keep & incorporate in their own classroom. Come ready to act out activities and examples! It'll be a blast!
1 hour

A Child's Well-Being: Abuse and Neglect

Childhood abuse and neglect harm many aspects of a child's life. In this training we'll focus on strategies for improving children's well being, methods to maintain healthy standards, and positive behavior reinforcement strategies. We'll discuss the 4 parenting styles and their unique effects on children's growth and development. Finally we'll analyze common abuse and neglect scenarios in small groups.
2 hours
Your Instructor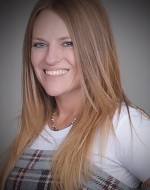 Kristin Miller
Mrs. Kristin Miller, M. Ed. has over 18 professional years in the field of education and early childhood. She holds a Bachelor's Degree in Early Childhood Education from the University of South Carolina, and a Master's Degree in Curriculum and Instruction from Concordia University, Austin. She is a registered Master Trainer within the Texas Early Childhood Professional Development System.