Kristin Miller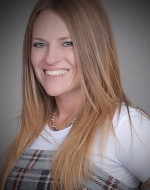 Mrs. Kristin Miller, M. Ed. has over 18 professional years in the field of education and early childhood. She holds a Bachelor's Degree in Early Childhood Education from the University of South Carolina, and a Master's Degree in Curriculum and Instruction from Concordia University, Austin. She is the founder and owner of, eTeachingMe, which provides educational services for children, parents, and other educators. As well as, she is an independent curriculum writer and publisher of her early childhood full online curriculum, Love N Learn At Home. She is a registered Master Trainer within the Texas Early Childhood Professional Development System and is a certified Child Care Health Consultant, ASQ Project Consultant, and Environmental Needs Assessment Trainer with Healthy Child Care Texas .
Kristin specializes in child care health and safety high quality standards, after-school and summer camp trainings, curriculum development, parenting coaching, behavior management, child development, and developmental milestones for infants through elementary aged children. As a servant leader, Mrs. Miller is extremely passionate about her gift of being a presenter. Her hope and faith is to inspire and motivate others to be the best they can be as a professional, for the best interest of the children they serve.
When she is not working, her time is dedicated to faith and family. She enjoys RV camping and traveling with her husband and children, going to the beach, decorating, eating at new restaurants, watching movies, scrapbooking, and being involved within her local church community, as she once served as the Director of Children and Family Ministries in a Methodist Church in Texas for 5 years. Mrs. Miller also serves at her children's elementary school, where she is a member of the PTA. She resides in Georgetown, Texas with her husband, 3 children, and 2 dogs.
Kristin Miller's Conference Trainings
A Child's Well-Being: Abuse and Neglect

Childhood abuse and neglect harm many aspects of a child's life. In this training we'll focus on strategies for improving children's well being, methods to maintain healthy standards, and positive behavior reinforcement strategies. We'll discuss the 4 parenting styles and their unique effects on children's growth and development. Finally we'll analyze common abuse and neglect scenarios in small groups.
2 hours

Assessing for all Learners

Every child deserves to be assessed on their own growth potential. In this training we'll learn a variety of formal and informal methods for assessing children in early childhood settings and keeping useful documentation for individualized parent communication. We'll collaborate in small groups, view example videos to inspire ideas, and work through an age appropriate milestone checklist for infants through Pre-K.
1 hour

Centers in the Classroom Environment

A child's learning environment should be set up for success. In this training we'll address creating developmentally appropriate spaces in classroom environments through play-based center station areas. Participants will receive classroom evaluation checklists and many exciting ideas for creating nurturing, engaging, organized, and safe environments for the children they love.
1 hour

Take Back Your Creativity: Curriculum Design

Anyone can buy and follow a pre-planned curriculum. Challenge: Take back your creativity & leverage your passion to stand out by creating your own! In this training we'll create curriculum and activity plans by working through curriculum maps - an easy step-by-step process to create your own lesson plans. Everyone will have the opportunity to collaborate and design their own activity plan - to keep & incorporate in their own classroom. Come ready to act out activities and examples! It'll be a blast!
1 hour

Understanding and Supporting Special Needs Children in Early Childhood Education

Attendees will learn the different categories of special needs that may be common in children's development, and how these needs are identified, screened for, and accommodated within our early childhood programs and classrooms.
1.5 hours

Obesity Prevention & Implementing Healthy Practices in Early Childhood Education

Attendees will be equipped with statistics and research to help support the what, how, and why benefits of preventing childhood obesity. We will look at the importance of prevention supported by practical tips, and participants will discuss strategies to help support early childhood educators and classroom programs to help optimize exercise and healthy activity through play-based methods.
1.5 hours