TX Pre-service Training - Centers
This package makes it easy to fulfill the 24 clock hours of Pre-service training required for new employees in the first 90 days of employment. This NEW package will work for teachers in both a preschool and an infant/toddler classroom, at a Texas childcare center.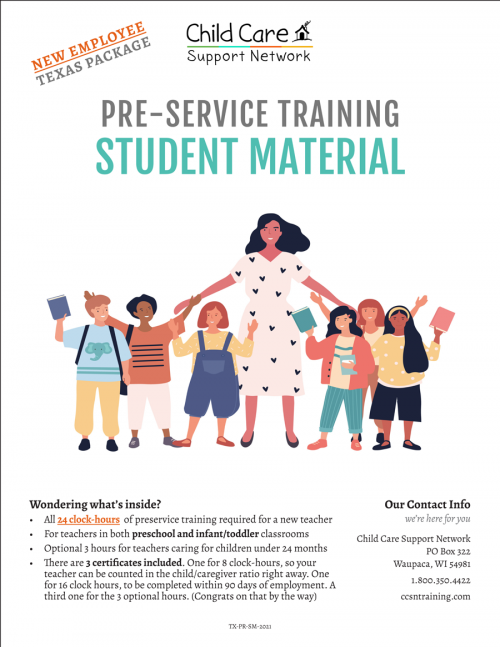 The First Package Includes: 1 Student Training Package (containing 24 clock-hours of training), and 1 Trainer Package (containing answer keys and more). Basically, everything you need to provide the 24 clock-hours of pre-service training for a new caregiver at a childcare center for only $47.
Additional Packages: Additional Student Training Packages can be purchased at a discounted rate of only $27 each. We suggest you order one for each of your caregivers.
To save on shipping and to have them when you need them, we suggest you keep a 6 month supply of these packages on hand for your new caregivers.
Breakdown of Texas Pre-service Training Requirements
Includes