TX 2020 Primary Caregiver Training Package - Homes
This Caregiver Training Package has 24 clock hours of training. It fulfills 80% of the annual training requirement for 2020 that can be received from Self-Instructional material (24 of the total 30 clock hours of training), for a Primary Caregiver at a Texas child care home.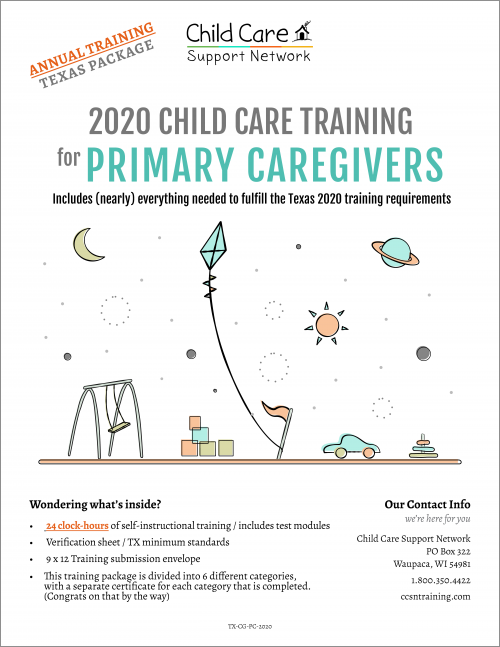 For all of our Primary Caregiver packages, upon completion of the training, we correct all test modules and issue a Certificate of Completion at no additional cost.
We suggest you attend one of our amazing conferences or workshops to get the remaining 6 hours of annual training needed from an interactive source. 🡺 🡺 🡺
Includes