Red Oak, Texas on October 2nd, 2021
This Training is approved by the State of Texas and TECPDS for 5 In-Person Training Hours
This conference is 5 hours (8:00 am to 1:00 pm) and will cover 4 separate training courses. A detailed breakdown of each training is listed below. There is limited seating, so register early! Participants will receive a conference handbook containing all learning materials from each course and an official certificate of completion! The seminar ends at 1:00. Lunch will not be served, but feel free to bring snacks and beverages. Coffee and water will be provided. No refunds are allowed, but substitutions may be permitted. Doors open at 7:00 am, come early for good seats! Our facility partner, Eastridge Baptist Church, is a beautiful facility located just south of Dallas off of Hwy 342. We are sure you are going to enjoy this conference!
Face Masks are recommended (Not Required) at this facility
Included Trainings
We've included all of these trainings so you don't need to choose!
The ABCs of Professionalism

This interactive workshop is designed to introduce strategies for promoting professional behaviors and skills in an early childhood environment. Discussions will focus on the NAEYC Code of Ethical conduct and three building blocks for professionalism which include: positive communication, ethical decision-making skills and quality professional development plans. Attendees will participate in goal-setting activities to encourage professional growth and renew their commitment to the early childhood profession. The session will end with a special presentation of "Meet the Teacher with Class" which highlights specific hats and qualities of early childhood teachers who are true champions for young children.
2 hours

Families & Schools: Teaming for Student Success in Early Childhood

This interactive session provides an overview of research highlighting 5 keys to family involvement in early childhood. Participants will discover a variety of tools and best practices for building meaningful home-school partnerships and promoting a positive school climate for all families. Early childhood professionals will receive a wealth of strategies and innovative ideas for actively engaging families in the teaching and learning process. Attendees will also explore creative ways to strengthen relationships with families and open pathways to student success in the early years.
1 hour

Pointers for Successful Parent-Teacher Conferences

One of the greatest strategies for engaging families in their child's education is through two-way communication between the home and school. Active participants in this session will discover 3 components of successful parent-teacher conferences and creative ideas to maximize this important meeting. Participants will learn to apply active listening skills, the compliment sandwich and other communication tips to promote successful conferences with young learners in mind.
1 hour

Ready, Set, Breathe

Early childhood professionals have an awesome responsibility taking care of young children and often find it challenging to take care of themselves. In this session, participants will explore 4 dimensions of personal renewal and wellness. Successful learners will identify a variety of stress management techniques and will develop self-renewal plans to promote productivity in the classroom. The takeaways from this session include healthy nutrition tips, physical exercises and mindfulness moments that will encourage professionals to breathe while caring for young children.
1 hour
Your Instructor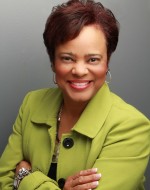 Dr. Cynthia Small
Dr. Cynthia Jackson Small offers educational seminars for teachers, parents, and school administrators. She is a master registered trainer for the Texas Early Childhood Professional Development System and is a Certified Family Life Educator (CFLE). Dr. Small has previously served as the director of Early Childhood Programs with the ChildCareGroup in Dallas, Texas.