Odessa, Texas on June 6th, 2020
NOTICE: This event is being postponed due to the COVID-19 virus. If you have already purchased a ticket, you will receive an update email when we reschedule. Click her for more information.
This Training is approved by the State of Texas and TECPDS for 5 In-Person Training Hours
This conference is 5 hours (8:00 am to 1:00 pm) and will cover 4 separate training courses. A detailed breakdown of each training is listed below. There is limited seating, so register early! Participants will receive a conference handbook containing all learning materials from each course and an official certificate of completion! The seminar ends at 1:00. Lunch will not be served, but feel free to bring snacks and beverages. Coffee and water will be provided. No refunds are allowed, but substitutions may be permitted. Doors open at 7:00 am, come early for good seats! Our facility partner, Aladdins Castle Learning Center, is a beautiful facility. We are sure you are going to enjoy this conference!
What attendees are saying
"My first one with this presenter and will come again."
"Well put together!!"
"Had a lot of good advice and tips that I can use in my classroom."
"Enjoyed the speaker and all the helpful tips and ideas."
"It was extremely helpful! Super informative. Thank you so much! Dr. Battles is very nice and fun!"
"I have been to many training sessions and this was the most professional I have ever attended."
"I loved all the music and tools that I can possibly use for my age group."
"Speaker was great and did very well engaging with audience."
"My favorite conference so far :-)."
"I liked the way she got us involved in every class."
"Very fun and informative.
"This is by far the most interacting/engaging training that I have been to. I would love to attend more trainings taught by you (Magdalena)"
"Great presentation! So happy we came. :-)"
"Learned many new things."
Included Trainings
We've included all of these trainings so you don't need to choose!
The Importance of Play

During this 2 hour training you'll learn why play is essential to a child's development, additional benefits children experience during play, the six stages of play from Parten's theory, and Marten's 16 types of play. With this information you'll be equipped to recognize and implement appropriate play activities calibrated for your children's age group. You'll also be prepared to teach parents the importance of their children's play and the important place it holds in their environment. The training will culminate in 20 inexpensive and easy ways to implement play activities. Oh, and it'll be hands-on. (Shhh! Don't tell anyone you'll be playing at the training conference!)

Music and Movement

During this 1 hour training you'll learn the benefits of using music and movement in your classroom. We'll discuss specific tools to facilitate fun and educational music sessions like shaker eggs, ribbons, scarves, and another secret tool you'll have to come to see. You'll discover many songs, movements, exercises, and activities for use with these tools and create a lesson plan based on them. Finally, we'll discuss modifying these methods for use with babies, toddlers, and children with special needs. It'll be a blast!

Toddler Tantrums

During this 1 hour training you'll learn ten practical tips for handling toddler tantrums. We'll discuss the best ways to pass this information along to parents so they can better handle tantrums at home, as well as how to distinguish tantrums from meltdowns caused by sensory issues, autism, or other factors. Reminder: your instructor will not be performing a tantrum demonstration.

Creating Positive Relationships with Parents

During this 1 hour training we'll discuss dealing with difficult parents. You'll learn how to handle a variety of different personality types including "My Child Can do no Wrong," "You're Supposed to Parent my Child," and "I can Teach Better than You!" We will also discuss tips on building cooperative partnerships between parents and teachers to help your rapport go from just ok to absolutely fabulous!
Your Instructor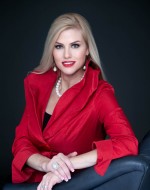 Dr. Magdalena Battles
Dr. Magdalena Battles has a PhD in Psychology, a Master's Degree in Professional Counseling, and a Bachelor of Science Degree in Child Psychology. Her post graduate studies were completed at Harvard. She is a writer and conference speaker. Her specialties include parenting, child development, family relationships, domestic violence, and sexual assault.