Mansfield, Texas on April 25th, 2020
NOTICE: This event is being postponed due to the COVID-19 virus. If you have already purchased a ticket, you will receive an update email when we reschedule. Click her for more information.
This Training is approved by the State of Texas and TECPDS for 5 In-Person Training Hours
This conference is 5 hours (8:00 am to 1:00 pm) and will cover 4 separate training courses. A detailed breakdown of each training is listed below. There is limited seating, so register early! Participants will receive a conference handbook containing all learning materials from each course and an official certificate of completion! The seminar ends at 1:00. Lunch will not be served, but feel free to bring snacks and beverages. Coffee and water will be provided. No refunds are allowed, but substitutions may be permitted. Doors open at 7:00 am, come early for good seats! Our facility partner is Little Learners Preschool at First Baptist Church Mansfield. We are sure you are going to enjoy this conference!
What attendee's are saying about our conferences:
"My first one with this presenter and will come again."
"Well put together!!"
"Had a lot of good advice and tips that I can use in my classroom."
"Enjoyed the speaker and all the helpful tips and ideas."
"I have been to many training sessions and this was the most professional I have ever attended."
"I loved all the music and tools that I can possibly use for my age group."
"Speaker was great and did very well engaging with audience."
"My favorite conference so far :-)."
"I liked the way she got us involved in every class."
"Very fun and informative.
"Great presentation! So happy we came. :-)"
"Learned many new things."
Included Trainings
We've included all of these trainings so you don't need to choose!
Help!! I am Drowning in my own Classroom

Classroom management is essential! Having a well-managed classroom is the first step in effective teaching. Students deserve to be in a safe, loving and engaging environment. When teachers begin with clarity of expectations they are better equipped to response as opposed to reacting to situations. Attendees will be given the tools and techniques they need to run an effective and efficient classroom where students feel loved and involved.
During this training, successful participants will:
• Learn new techniques to better manage their classroom
• Understand the magic of using recognitions in the classroom
• Begin each day with clarity of expectations
• Learn how to better manage transitions
• Set up a culture of respect, safety and engaged learning
2 hours

The Secrets of Effective Discipline: Challenging Behavior Interventions

Effective discipline allows the educator to teach appropriate classroom behaviors. The word discipline means to teach. Educators will learn to instruct the child in what they want, instead of pointing out what they do not want. Specific language will be used to ensure the message is clear and direct. Effective discipline trains a child to be self-disciplined.
During this training, successful participants will:
• Learn new techniques to better manage their classroom
• Acquire the knowledge to analyze behavior to determine the needs of the child
• Understand the 4 reasons children misbehave
• Return to the classroom equipped with clarity of their negotiables and non-negotiables
1 hour

Remember Who Wears The Oxygen Mask First? Easy Steps to Self-Care for Early Childhood Educators!

Burn out is commonplace in the helping professions. To maintain a high level of professionalism our early childhood teachers need support and understanding of their personal stress triggers. Through a series of self-awareness exercises attendees will determine where their stressors are and learn helpful strategies to maintain an empowered, positive mindset. Being purposeful in your pursuit of happiness allows you to lead with ease and enjoyment. Teachers have such an important role; they deserve to be educated and supported in self-care to continue the great work they do each and every day.
During this training, successful participants will:
• Attendees will gain insight into easy to implement action plans that will reduce their current stress level and leave them feeling energized, optimistic and powerful.
• Attendees will gain an understanding the significant difference between 'I should' verse 'I could'.
• Attendees will gain a clear understanding of our 4 Basic Needs for Happiness and how to meet these needs daily.
• Attendees will understand the roadblocks to happiness and learn strategies to avoid these moving forward.
1 hour

Setting Your Center's Culture - The Importance of Teamwork and Beyond!

What does it FEEL like when your staff or a parent walks into your school? Is it warm and welcoming? Inviting? Is the energy good? All these factors are representative of your school's culture. Is there a sense of collaboration or is each teacher fending for themselves? By being purposeful you can create a culture that permeates the community and sets your school apart from all others!
During this training, successful participants will:
• Understand the necessary steps to building a strong, unified culture
• Assess current communication systems and skills
• Define what collaboration means to them and their campus
• Identify what is needed for a strong, effective mission statement, vision and action plan
1 hour
Your Instructor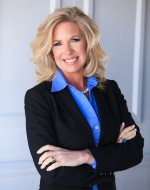 Debbie Elder
Debbie Elder is a passionate international speaker who edutains her audiences. She loves to share her incredible knowledge in simple steps that can be implemented immediately. Her easy going style is loved and accepted by audiences of all ages. She has experience speaking to students, teachers, corporate America, entrepreneurs and people who want to be successful at life!